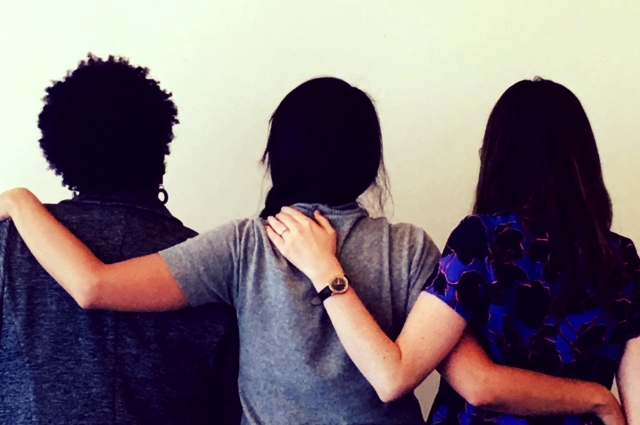 Acerca de La Casa
La Casa de las Madres ofrece a los empleados un excelente paquete de beneficio que incluye
Opcion entre dos HMO-Kaiser planes de salud.

PPO plan dental.

Cuenta de ahorros de salud (HSA).

Seguro de vida basico y desabilidad de largo tiempo.

Programa de Assistencia de Empleados (EAP).

Renbolso de tuition.

Plan de jubilación electivo 403 (b) con opción de igualación del empleador.

Beneficios antes de la transferencia de impuestos.

Política generosa de tiempo libre: pago de vacaciones, pago por enfermedad, pago de vacaciones y cumpleaños y aniversario de trabajo como día libre pagado.

La Casa de las Madres es un empleador que ofrece igualdad de oportunidades.
Presione Aqui para ver la polecia EEO de La Casa de Las Madres.

Posiciones abiertas de servicio directo
Los empleados que trabajan en nuestros Programas de Servicios Directos al Cliente brindan servicios a sobrevivientes de violencia doméstica a través de nuestro centro de acogida, refugio de emergencia, Línea de Crisis las 24 horas y ubicaciones fuera del sitio en asociación con otros programas comunitarios. Los empleados exitosos son emprendedores dinámicos y apasionados por terminar el ciclo de violencia.
Posiciones Actuales:

Posiciones abiertas de servicio directo

Los empleados en puestos administrativos, financieros, de desarrollo, marketing y recursos humanos brindan apoyo profesional a la importante labor de erradicar la violencia doméstica en nuestra comunidad.
No positions at this time
Internships
Participants in La Casa's clinical trainee/internship program primarily provide-but not limited to, individual therapy, family therapy (parent & child), group therapy, drop in counseling, and milieu therapy including hotline response and data entry. Applicants should have strong interest in crisis and trauma work. Participants may be assigned to provide therapy at La Casa's Drop in Center, Emergency Shelter Program, and/or as part of La Casa's other services and programs. Participant's also assist with other work as assigned. All clinical trainee/internship program positions are unpaid.
Program Details:
The program is approximately one-year in length beginning September and ending July of the following year. There is flexibility in earlier start dates and later end dates with advanced approval from the Clinical Supervisor.
To Apply: Please send resume, cover letter and all other relevant documentation in PDF format to hr@lacasa.org. Traineeship and Internship applications are accepted and evaluated during the first three months of every year (January, February and March) for a start date in September of the same calendar year.