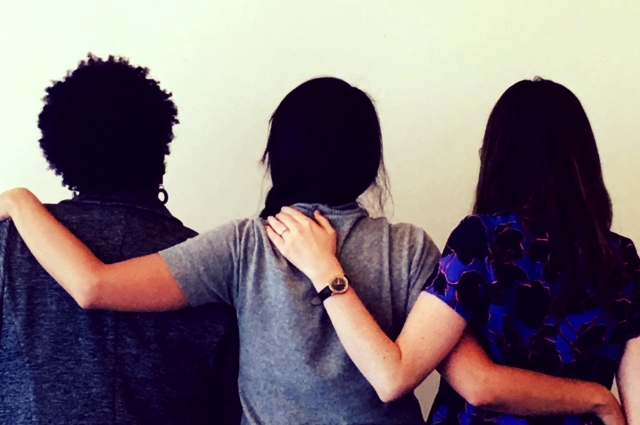 About La Casa
La Casa de las Madres offers employees an excellent benefit package that includes:
Option between two HMO-Kaiser health plans.

PPO dental plan.

Health Savings Account (HSA).

Employer paid basic life insurance and long term disability.

Employee Assistance Program (EAP).

Tuition reimbursement.

Elective 403(b) retirement plan with employer matching option.

Pre-tax transit benefits.

Generous time off policy: vacation pay, sick pay, holiday pay, and birthday and work anniversary as a paid day off.
La Casa de las Madres is an Equal Opportunity Employer.
Click here to view La Casa de las Madre's EEO Policy.
OPEN Direct Service Positions
Employees who work in our Direct Client Services Programs provide services to domestic violence survivors through our drop in center, emergency shelter, 24-hour Crisis Line and off-site locations in partnership with other community programs. Successful employees are dynamic self-starters with a passion for ending the cycle of violence.
Current Openings:
OPEN Administrative Positions
Employees in Administrative, Finance, Development, Marketing, and Human Resources positions, provide professional support to the important work of ending domestic violence in our community.
No positions at this time
Internships
Participants in La Casa's clinical trainee/internship program primarily provide-but not limited to, individual therapy, family therapy (parent & child), group therapy, drop in counseling, and milieu therapy including hotline response and data entry. Applicants should have strong interest in crisis and trauma work. Participants may be assigned to provide therapy at La Casa's Drop in Center, Emergency Shelter Program, and/or as part of La Casa's other services and programs. Participant's also assist with other work as assigned. All clinical trainee/internship program positions are unpaid.
Program Details:
The program is approximately one-year in length beginning September and ending July of the following year. There is flexibility in earlier start dates and later end dates with advanced approval from the Clinical Supervisor.
To Apply: Please send resume, cover letter and all other relevant documentation in PDF format to hr@lacasa.org. Traineeship and Internship applications are accepted and evaluated during the first three months of every year (January, February and March) for a start date in September of the same calendar year.